7. november 2017
Posted by:

Inkem

Category:

Pharma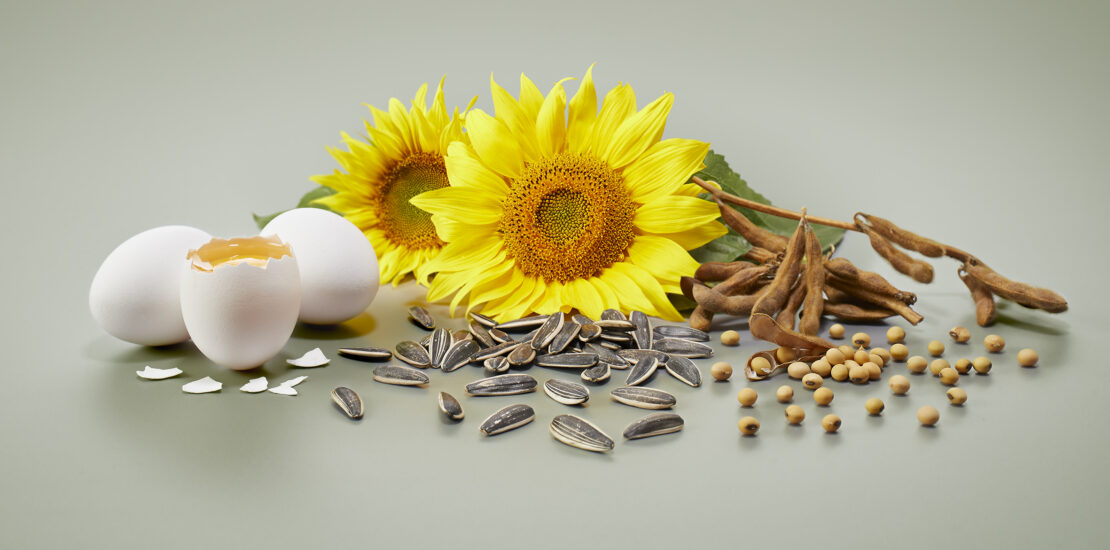 Phospholipids obtained from natural sources have been successfully used in pharmaceutical formulations for decades.
Natural phospholipids are purified from renewable sources, f.x., egg yolk, soybeans, or sunflower, using ecologically friendly, non-toxic extraction procedures.
By strict sourcing of raw materials and the use of sophisticated purification procedures an excellent batch-to-batch consistency is ensured with respect to phospholipid and fatty acid composition. Lecithin is a complex mixture of phospholipids and other naturally occurring lipid components like triglycerides, fatty acids, sterols, and glycolipids. The most prominent phospholipid in lecithin is phosphatidylcholine (PC). However, other components such as phoshatidylethanolamine (PE) or phosphatidylinositol (PI) may also play an important role in the functionality of lecithin. Purification of these components from crude lecithin affords well-defined, high-grade pharmaceutical excipients.
Phospholipids are endogenous, fully biodegradable, and highly biocompatible compounds. The WHO places no Acceptable Daily Intake (ADI) limit for oral use of lecithin and the US FDA assigns the GRAS (Generally Recognized as Safe) status for oral use of lecithin. Given parenterally, phospholipids show no toxic effects. For decades they have been used in large quantities in parenteral applications, thus confirming their excellent toxicity profile.
Natural phospholipids are applied as excipients in oral, parenteral, inhalation, and topical dosage forms, e.g., as wetting agents, solubilizers, emulsifiers, liposome builders, and as technical aids. Lecithin, hydrogenated phospholipids, and egg phospholipids are described in pharmacopeias and relevant guidance documentations of regulatory authorities. Furthermore, Lipoid maintains numerous Drug Master Files (DMF) for its products.
Lecithins:
With more than 30 years of experience, Lipoid has large-scale production of high-quality lecithin. The products are based on egg yolk, soy and sunflower.
Products::
---
Compounds with Phosphatidylcholine:
Phosphatidylcholine contains 25-75% with Medium-Chain Triglycerides, Sunflower Oil, Safflower Oil, Propylene Glycol or Maltodextrin.
Products::
---
Phospholipids:
The Lipoid Group is the world's leading supplier offering the entire range of phospholipids- high purity natural, hydrogenated as well as synthetic products and preformulations. Naturally derived raw materials and environmentally friendly processes are the predominant basis of our wide range of products.
Lipoid's phospholipids are an essential premise for state-of-the art pharmaceutical dosage forms and advanced drug delivery systems, such as emulsions, liposomes, mixed micelles, and lipid nanoparticles. They are applied in numerous worldwide marketed drug products in various applications, including parenteral nutrition, cancer therapy, vaccination, and pulmonary formulations.
With three production sites in Germany, highest quality standards and decades of experience in the field of phospholipids, Lipoid is the perfect partner for innovative projects and a reliable supplier for large-scale industrial production of pharmaceutics.
Products:
LIPOID

PHOSPHOLIPON®

PHOSAL®
LIPOID Liposome
---
Liposomes:
Phospholipids can be used as Liposome building material. In addition, Lipoid also offers finished Liposomes.

Products:
LIPOID

PHOSPHOLIPON®

LIPOID Liposome
---
Kontakt os og hør nærmere omkring de enkelte produkter.
Vi leverer gerne produkt specifikationer, prøver og et uforpligtende tilbud.